! text scroll -->
<! ------------------------------------------header swction ----------------change headding here ----------------------------------------------------------------->
परमाणु ऊर्जा केन्द्रीय विद्यालय - ६, मुंबई - ४०० ०९४
प. ऊ. शि. सं., परमाणु ऊर्जा विभाग का स्वायत्त निकाय, भारत सरकार
---
ATOMIC ENERGY CENTRAL SCHOOL - 6, MUMBAI - 400094
Under the aegis of Atomic Energy Education Society, An autonomus body under Department Of Atomic Energy, Govt. Of India
CBSE Affiliation No.: 1130234 CBSE School Code : 34103 School UDISE No : 27230300215
Email : aecsmum06[at]yahoo[dot]co[dot]in Phone : (022)25561924 Head Office : aees.gov.in
<! ---------------------------------------------------End of header section --------------------------------------------------------------->
MISCELLANEOUS EVENTS
The Teachers' Day was celebrated in the school on 16 November 2019 and the 10th standard students took over the entire functioning of the school in the first half of the day. In the common Teachers' Day function held for all the AEC Schools and AEJC Mumbai at NPCL Multipurpose Hall.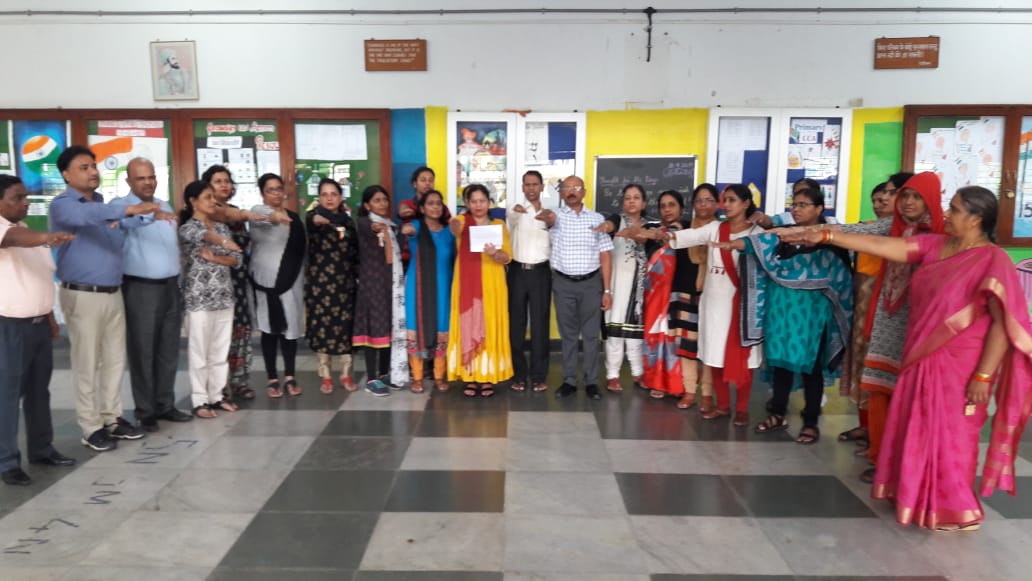 The Vigilance awareness week was observed from 28 October to 2 November 2019 on the theme "Integrity a Way of Life". As a part of this, the staff members of AECS-6, took the Integrity Pledge. Various competitions like Essay Writing, Poetry writing, elocution and Slogan and Poster Making were organized.
Constitution Day was celebrated on on 26th, November, 2019. As a part of the observance of Constitution Day, the Preamble of the Constitution was read out in the morning assembly and speeches were delivered by the students and staff.